Lights Product Listing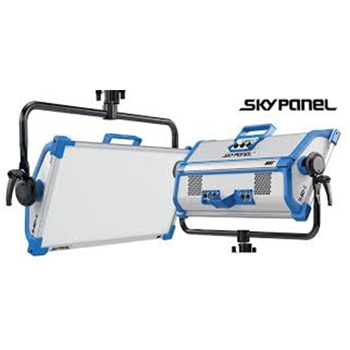 ARRI SKYPANEL
Supported by a steel yoke, the panel surface area measures 25.4 x 11.8" and employs
interchangeable thermoplastic diffusers that range from Lite to Heavy to soften the light and wrap its output around your subject. The SkyPort outputs the equivalent of a 2000W tungsten soft light while drawing a maximum of only 450W.
Using technology originally designed for the L7-C Fresnel, the SkyPanel S60-C can be adjusted to output a warm 2800K to icy blue 10,000K light and also uses the full RGB+W color gamut with hue and saturation control for fine adjustments.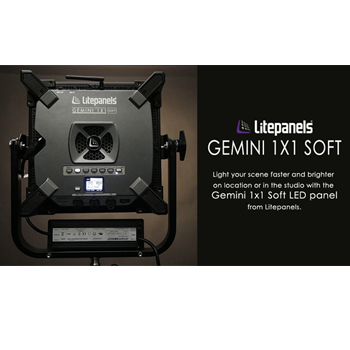 LIGHTPANEL GEMINI
Stability, rugged construction, flexibility, and control are hallmarks of the
Litepanels Gemini 1 x 1 RGBWW LED Soft Panel with Standard yoke and US Power Cord. The aluminum-constructed, 12.6 x 12.6 x 4.6" fixture has multiple lighting modes including CCT, Hue, Saturation, Gel Presets, as well as an effects mode. The CCT color temperature control has six factory presets in increments from 2700 to 10,000K. There are also six presets for user-defined color temperature and plus/minus green control.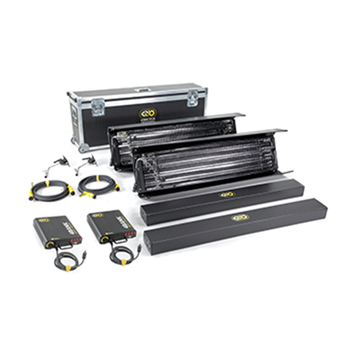 Kino 4ft 4 bank & ballast
Honeycomb Louver, Lollipop 5/8" Receiver
Built-in 100-240VAC Ballast
100 - 5% Dimming
Local/Remote/DMX Dimming
Individual Switch for Each Lamp
Uses 4x 75W T12 Lamps
Built-in 6.5" Barndoors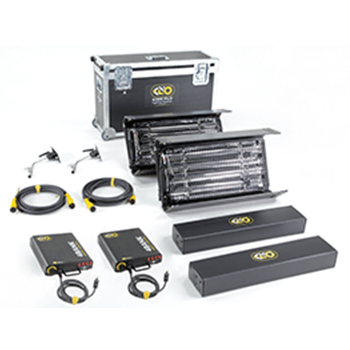 Kino flo 2ft 4 bank
Tube-Box
Louvre, barndoor,4 bank ballast and 7m header cable.
..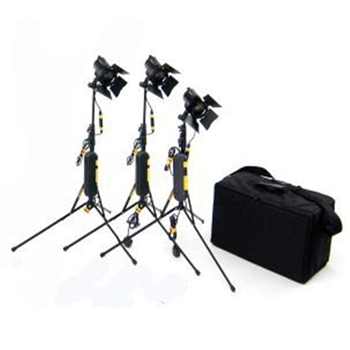 DEDO LIGHT KIT
3x DLH4 Universal Dedolight Heads
3x DT24-1E Dedo dim Transfomer 24v x1
3x DST Stands
3x DBD8 Standard 8-leaf Barndoor
6x DL150 12v/150w Halogen Lamps
3x DFH Gel Filter Holders
1x Clamp
1x CBBAG Soft Dedo Bag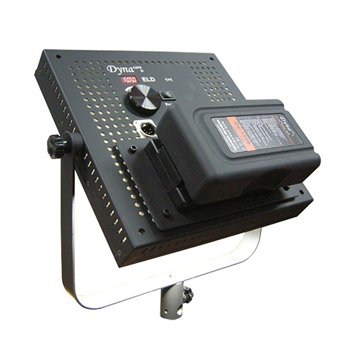 LED LIGHTS
1x1 LED lights Bi-Color
With stands
Battery +charger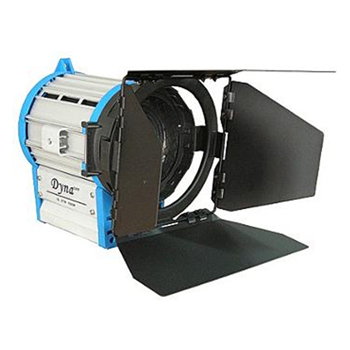 Fresnel Light
Fresnel 300/650/150W
Light Stands
Power cable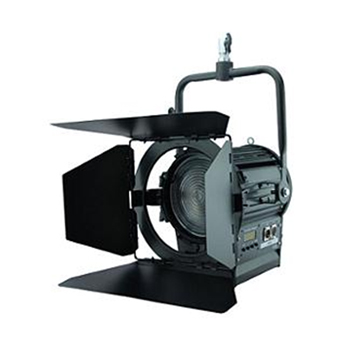 FRESNEL LED LIGHT
Fresnel 100 /200 W LED light
With Stand
Battery : optional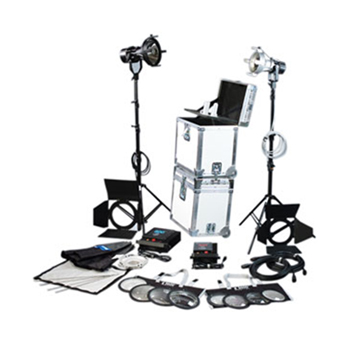 JOKER 200/400 W
Joker Bug 200/400 w Light
Multi voltae AC power supply
Extension cable
A beaker , beamer
Leaf barandore
HMI Bulb